Summary
This is a short theory about the personality changes that occur in regeneration.
Theory
I noticed some little changes on the gems after their regeneration or changes something about their old habits. We know that Gems can back different and with different clothes and physicals forms, but we forgot the personality. Who didn't notice the weird faces that Pearl started to make and when Pearl stopped to like food? Or Amethyst start to eat things instead of food?
The Corrupted Gems also do this, when Centipeetle was "waking up" it came back with a smaller, more friendly form.
I made some image exemples to make an evidence: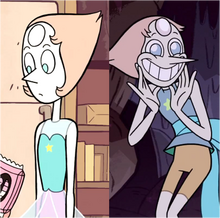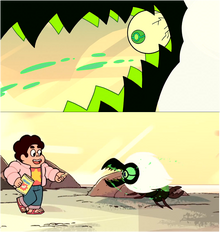 Ad blocker interference detected!
Wikia is a free-to-use site that makes money from advertising. We have a modified experience for viewers using ad blockers

Wikia is not accessible if you've made further modifications. Remove the custom ad blocker rule(s) and the page will load as expected.